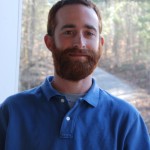 Babcock Residential Group is fully licensed and insured and is knowledgeable about the construction practices and types of homes in the East Cobb County area.
I will personally come out to your home to listen to your ideas about how you envision the improvements about to take place at your house.   Whether it be a small renovation, home improvement or a large addition, Babcock Residential is the knowledgeable and personal company that can competitively bid your next project.
With honesty, punctuality, and quality craftsmanship as our three main goals, all backed up by personal references,  I will personally guarantee that all work will be completed in a timely manor to your strict specifications.  No payments are accepted until the work is completed.
Please contact us for a list of references in your area.